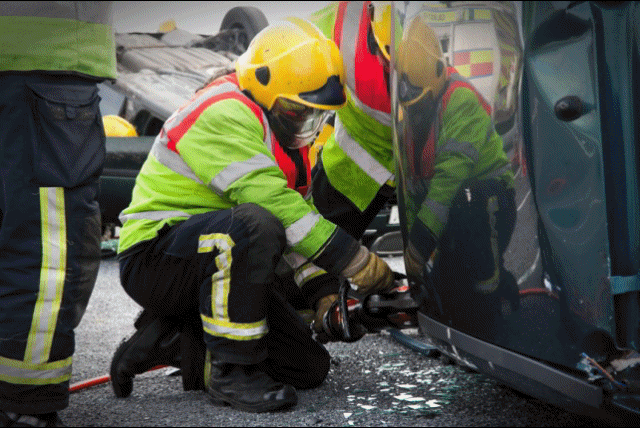 Excalibur Knoxville is an organization dedicated to Tennessee's finest men and women, who represent the true Spirit of America, volunteers who invest and risk their own lives to save the lives of all who live and travel in our great state. This highest moral standard of sacrifice is most accurately represented by our Tennessee Rescue Squads and Fire Departments, and our primary mission is to assist them in their efforts to fully fund their annual operating expenses.

Excalibur Knoxville takes on the humble duty of serving as a face-to-face liaison between these fine organizations and their respective communities, as door-to-door professional fundraisers. Once a year we strive to remind the people of their towns, cities, and counties of the vital services their volunteers perform, and why they deserve to be fully funded by the communities they so willingly serve. In short, we are honored to help everyday ordinary Tennesseans become extraordinary heroes - by donating and raising money to help save lives.

Excalibur Knoxville is a group of professionals specifically trained in door to door fundraising for volunteer emergency organizations, including Rescue Squads and Fire Departments. We have been raising funds for various organizations in the Knoxville area since 2001. Professionalism, timeliness, and maximum coverage are just a few of the characteristics that are of the utmost importance to our company.

We take what we do very seriously. It is imperative that we maintain courteous relationships with the people of your county to insure repeat giving every year. We also strive to help stress the importance of each volunteer emergency service's need for communal support in order to survive. We consider it a great responsibility to be involved in raising money to help save lives.

Year after year we strive to and succeed at breaking fundraising records in all the counties we work. It is our passion to be the best the industry has to offer. We solemnly vow to do everything in our power to build each contract from the ground up and to raise the most money possible in proportion to the public's awareness of your volunteer organization's presence.  From our very first day at your community's doors, our service continuously works as a public relations campaign for your organization.

We encourage you to take a look at our website. Learn all you can about what we do and what we have to offer your organization.
Feel free to use the
'Contact Us' Page
to email or call us if you have any questions that are not answered on this site. We look forward to hearing from you and having the opportunity to help your organization grow beyond what you thought possible!